Beers:
2162
Breweries:
550
Styles:
100
States:
51*
Latest beer added:
Get Together
Brewed by:
NorthGate Brewing
Check out the ONLY canned beer database on the web.
*That includes Washington,DC!
Wednesday, April 20th 2016
New Glarus to Begin Canning
Wisconsin's storied New Glarus Brewing Company has announced the purchase of a canning line. According to the brewery's Instagram feed,
"We're so excited to announce we're installing a can line! We'll be canning Moon Man with Spotted Cow to follow. The team is working hard to get the machine installed and I'll keep you updated on can release schedule.

A lot of Wisconsin love will be going into those cans. The cans, the boxes, the beer, even the machine used to fill the cans! All made in Wisconsin!"
No word on when exactly the brewery expects cans to be on shelves but we'd imagine they'll be looking to get them out in time for the Wisconsin summer.
Moon Man is a seriously cool cat. Always comfortable in his own skin, he never tries too hard. So cool we named our "no coast" pale ale after him.

You hold a session beer with a bright bold blend of five hops that flirt obligingly with the smooth malty backside. Don't let this one lay around it is brewed to be enjoyed today. Bold and engaging without pretense, because in Wisconsin you do not have to be extreme to be real.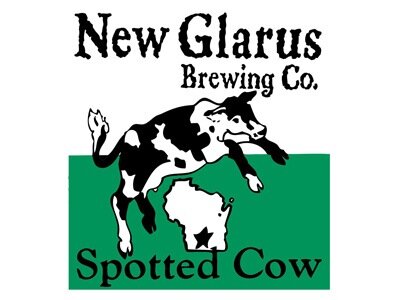 Cask conditioned ale has been the popular choice among brews since long before prohibition. We continue this pioneer spirit with our Wisconsin farmhouse ale. Brewed with flaked barley and the finest Wisconsin malts. We even give a nod to our farmers.

Naturally cloudy we allow the yeast to remain in the bottle to enhance fullness of flavors, which cannot be duplicated otherwise. Expect this ale to be fun, fruity and satisfying. You know you're in Wisconsin when you see the Spotted Cow.
Posted by Russ